Use Two Great Systems Together–Elliott Wave and
Ichimoku Cloud–and Watch Your Profits EXPLODE! 
A Master Trader Shares the Same Trading
Strategies He Uses With His Own Money
The basics of Ichimoku Cloud–presented in a simple, easy to understand way.

My proprietary Ichimoku Cloud settings (based on Fibonacci Ratios–much better than default settings.)

How to use Ichimoku Cloud signals in conjunction with Elliott Waves

Exact trade setup details, with a simple "cheat sheet" you can print out

Trade management guidelines to use once a trade is placed – maximize proift and minimize risk

Different techniques to use for Day Trading vs. longer term charts
"Both systems are great on their own. But when you to learn to identify when they agree, you dramatically increase your potential success."
Dean Jenkins,Founder/CEO FollowMeTrades
Ichimuki Cloud Trading Course Includes: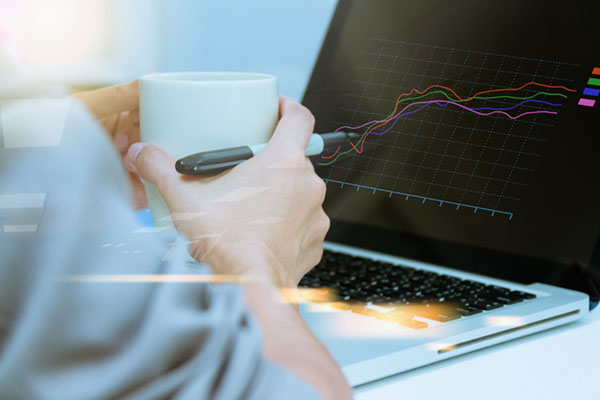 Clear and simple reading material with plenty of details and examples

Recordings of live training webinars–Dean answers questions from people just like you

Printable "cheat sheet" with trade setups and trade management guidelines

Email support for any questions that come up

One-on-one training time with Dean Jenkins, if desired
Recent Testimonials From Customers
"Dean, you have delivered far more than you advertised. Your Ichimoku Module material is the closest thing to a Holy Grail that is out there! I give you an A+ and feel very fortunate I stumbled across all this..."

- Gunnar, California
"I enjoyed the course and found it very helpful in understanding, combining Ichimoku trading techniques with Elliott Wave and Fibonacci."

- Bruce, California
"Yes! An excellent simple strategy that enables you to trade effectively."

- Bob K, Indiana
"Dean is calm and organized and has tremendous knowledge. His teaching is clear and to the point. He responds to emails with helpful information."

- Karen, New Smyrna, FL
"Dean delivered an easy, fun course. This may just have concluded my seeking of a trading system in the last three years. It is the best I ever taken in trading.""

- Padraic, Washington, DC
"The course is perfect for one new to trading. Dean reduces a complicated subject into simple terms. His patience with us dummies is remarkable.""

-
"What Dean teaches is not well explained at other places. Believe-me, I have been to more than 50 different webinars run by different traders. Dean has a way that's unique and I really got to learn lot! I have been part of Dean's trainings and stocks pick service for 1 year now. He has a fantastic ability to bring together people, cultivate a sharing, learning environment and ensure all get real value out of his events. He has a real depth of knowledge about trading, as well as the ability to work at the level you are at and I would recommend his courses and events to new and experienced traders alike.""

- Pavlos, Dubai
Curious How Dean Does It?
Get access to his weekly "Beyond The Noise" videocast where he gives you real-time updates on the REALITY of what is REALLY going on in the market and how he makes his decisions.