Published Results
Verified by an Independant CPA Audit Firm

Public Listing of All Trades, Wins and Losses
I list the trades I make in my own account. I put a lot of analysis into these trades, and when you join my programs, you can follow along as I trade and make the same transactions. Most of the trades are option contracts.

The Challenges Investors Face
You dream of making money in the stock market. You may imagine working from your home office … or trading from somewhere exotic with waves crashing in the background.
Whatever your dream, it signals a great lifestyle away from the rat-race–a lifestyle where you can provide for your loved ones and enjoy financial security while your capital grows, even when you sleep.
Challenge #1
False promises of an easy, secret way to riches
The Internet is packed with providers offering to show you the secrets, the dark pools, the hidden key a housewife stumbled onto, or the inside magic that only the most successful people know. These "wolves" are skilled manipulators and they rip people off for thousands of dollars
Challenge #2
Investors go against their better instincts
Investors suspect that something is wrong, but set aside their better instincts and try these programs anyway. Then the "secret" doesn't work. The investment gets lost as well as the cost of the service. And people blame themselves: "I should have known better."
Challenge #3
They miss the actual way to trade profitably
Having been burned once (or several times), they miss that there actually is a way to trade profitability in the stock market, whether stock prices go up or stock prices go down. They think the secret is still out there … but that level of secret is unavailable to them.
There actually is plenty of money to be made in the stock market.
There are real stories of real people living the dream–people who have not just luxuries but the satisfaction of meeting their duties and responsibilities in providing for the people they love.
But there are no secrets. No hacks. No dark room and no whispers in a back alley. No secret handshake.
This is just hard work, discipline, risk management, and a systematic, consistent approach using proven methods. (And everything I do is completely transparent and verified–more on this later.)
I do the hard work for you, the Elliott Wave analyses, the Fibonacci Retracements and Extensions (and much more) … so you don't have to. You just follow along with my trades.
And if you are inclined to quit your job and do this full-time, you can learn the same method I use. I have easy-to-follow, step-by-step courses that provide you with the knowledge and tools to become a master trader yourself. You can learn to pick stocks that are ready to rise and others that are ready to fall, and make money on both kinds of trades.
Plus, you'll be steadily building capital the entire time. When the time comes, you'll have the tools, knowledge, experience, and cash to go full time.
We help frustrated investors with big dreams who:
Have tried and failed at trading on their own

Haven't had any success or enough success

Had success but gave it all back on subsequent trades

Been burned by other services and now are skeptical

Don't know where to find to find a guide who they can trust

Want to quit their day jobs and make a living trading in the stock market, but need to build up capital first

Have realistic goals and expectations and want help to be consistently profitable above market averages
We help transform them into investors who:
Successfully follow a proven program that I use and they can follow in their own accounts

Feel confident they know a well-defined, clear, disciplined approach to risk management that cuts off losses before they eat up your wins

Have access to a Master Trader mentor who is clear, transparent and can guide them from a simple follow-along trading room all the way through detailed courses and 1-to-1 coaching so they can become master traders themselves

Can choose stock purchases or options effectively to make money whether stock prices rise or fall

Provide for themselves and their loved ones the whole time
And we help our clients avoid:
Taking yet another large loss

Bail out of yet another trade (for a loss) only to see the stock take off

Miss out on making money in the stock market

Still believe it's magic or secrets that only successful people know

Put off indefinitely working full-time trading in the stock market
Hearty Endorsement From Expert 
Who Catches Scammers In Our Industry
"
Dean Jenkins is probably the least flashy person I know … If you are expecting private jets, bikini models, expensive sports cars, and photos of exotic vacations on Instagram…you should look elsewhere … Regardless, Dean kept churning along. Like a trusty old Toyota that belonged to your mother, he just kept running smoothly.
The overall rating was excellent. …[W]hat I enjoyed most about this trading service was the transparency of the live trading results.
"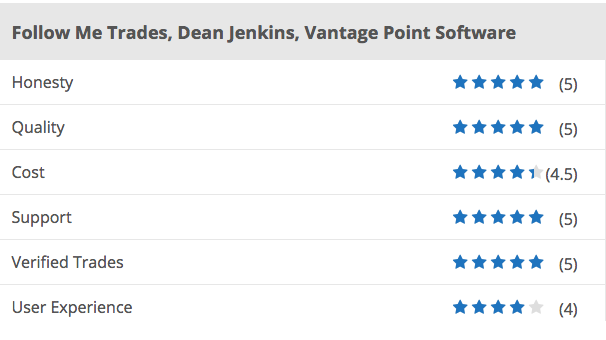 Emmett Moore of TradingSchools.org is a "terror" of Trading Educators, Trading Room Operators and Trade Advisory Services.
Having him review your service is like having 60-minutes show up on your doorstep. If your claims are not 100% verifiable, he will scorch the earth to reveal you.
Emmett has investigated Dean Jenkins of FollowMeTrades 3 times–in 2016, 2017, and 2019. He interviewed Dean at length, examined real brokerage account statements, and attended live subscriber update sessions. After his investigation, Emmett wrote a glowing review of the service (99% of the services reviewed get negative scores!) and even signed up as an affiliate to help promote the service.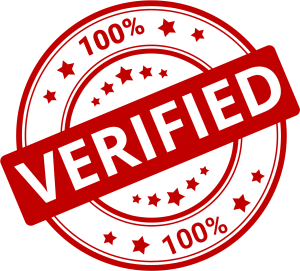 It's easy to cherry-pick past data and talk about how great the results were. It's like talking about about the wins and not the losses.
I don't do that. To add transparency and to build credibility with potential customers, I engaged the services of a CPA auditing firm, McSwain and Company, PS, to provide external, objective evidence that what I say I am doing is actually true and verified. 
This is unheard-of in the trading industry. 
NO ONE ELSE in this segment publishes the trades that they actually take, in a real account with real money, or has the audacity to have those results audited. 
Seriously, no one.
So when I tell you my results, they are the whole truth of what happened.
Over 20 years, I have perfected methods to keep my winners big and losers small. I use a disciplined, systematic approach rooted in strict application of risk management rules.
Technical analysis (me)

I continually analyze stocks and ETFs to trade (as opposed to buy and hold). I will do a technical analysis that includes the fundamentals of individual stocks and will use key tools such as Elliott Wave Theory, Fibonacci Retracements and Extensions, and Ichimoku cloud.

Publishing (me)

I publish an average of 1-2 trades per week and they are absolutely the best trades. I will make these trades myself. I include: price to purchase, initial stop loss, and target price. Weekly updates will include my commentary as trades play out; updated stop loss price level, and price levels and proportion of shares to scale out of the position for profit. Finally, price levels to exit the trade.

Follow along (you)

You subscribe to the FollowMeTrades.com stock pick subscription service and follow along with my trades … taking the suggestions and updates. I only publish high probability stock picks, use disciplined risk management, strategic trade management, and offer complete customer support.
Have a guide and a community (you)

You not only have me as a guide and mentor, you will join our community of like-minded traders who are positive and supportive. There is a moderator in the trading room to answer questions.

Continue your trading education (you) as far as you'd like to go

You can also learn more about how I do it in webinars and by enrolling in a series of advanced courses in trading, There is also 1-to-1 mentorship available.
Hear Our Happy Clients Tell The Story
Dean's the real deal – transparent, available, honest, and a great trader. I wouldn't hesitate to recommend his service to anyone and hope to have the time to follow it in the future.
Good solid education and the only trading site I have come across that actually publishes verified trading accounts. This is for people who are serious about becoming traders who are willing to put in the time and effort to learn and follow a set of rules, which are meticulously explained in the training modules. It is not for people with a get rich quick mentality, trading does just not work like that. Fully supportive and totally transparent in everything they do. Highly recommended.
In my 40 years of active trading the markets, I've never met a more honest, approachable, and responsive mentor. If you follow his risk management principles, you will NEVER have a "massive" loss like you have with other services.
Very straight-forward and honest trading service. The owner … actually trades all his trade suggestions and is transparent with the results. He also has his results verified yearly by an independent CPA audit firm so you know you are seeing both his wins and losses. He is also always available to answer questions – either by email or phone. I believe he really cares about the success of his students – not just selling memberships.
Dean is transparent and honest. His strategy is not going to make you rich overnight, but it's been working well even in this crazy market. If you want to learn some great technical analysis techniques that are backed up by years of research, Dean is your guy.
Start Your Low-Risk, Low-Cost Trial 
Curious How Dean Does It?
Get access to his weekly "Beyond The Noise" videocast where he gives you real-time updates on the REALITY of what is REALLY going on in the market and how he makes his decisions.